The town is made up of an old town with remarkable architectural interest, which is structured around the elements that make up the castle-palace and the parish church of Sant Julià and Santa Bassilissa. The old town was declared in 2009 by the Directorate General of Heritage of the Generalitat as a cultural asset of national interest in the historical group category.
The elements conserve a good part of the characteristics that are typical of the medieval Catalan towns. According to the text from the Government's agreement, the town "articulates throughout its grounds, a series of routes and spaces of architectural interest that invite contemplation and intrigue through the old town of this municipality", which "makes the integration and preservation of these historic elements especially necessary".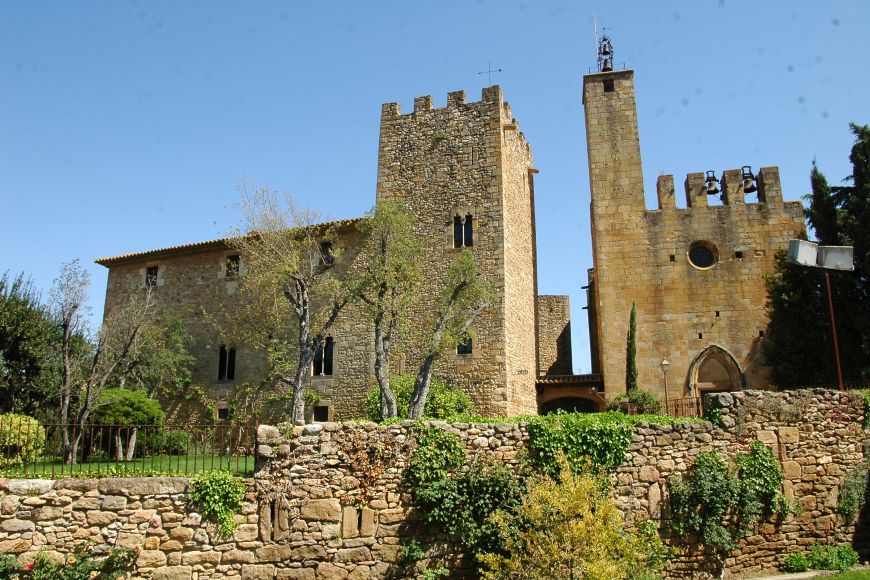 The old municipality of Vulpellac covered, before the annexation with Fonteta and Peratallada, 4.29 square kilometres. The district comprises a hilly area, on the west and north east with the highest point in the puig Negre (109 meters high), which is part of the Serra de Sant Ramon, a limit with the neighbouring district of ??La Bisbal d'Empordà. The remaining part is flat and drained by the Fonteta stream, from the Daró basin, which descends from the Gavarres. The road from Palamós to Girona, through La Bisbal, crosses the municipal territory from east to west. At the point where this road crosses through the town of Vulpellac, the local road that goes to Pals begins and passes through Canapost, Peratallada and Palau Sator. As in so many villages of the Empordà, a good number of houses have been converted into second homes and restored respecting the property values ??of the buildings. Outside this village there are numerous farms spread across the neighbourhood of the plain and somewhat throughout the district, which has two other significant populated areas: the neighbourhood of La Bordeta, which emerged in the nineteenth century along the Girona road, and the urbanisation of Puig de Sant Ramon.
Due to its location - along the road from Girona to Palamós and La Bisbal -, a large number of industries have been installed in the district, mainly related to ceramics or artificial stone. In order to consolidate and give order to this industrial potential, the urbanisation of the industrial estate began in 1999, where Nexes is now found, the nursery for Forallac companies, created with the aim of boosting the economy of the township. It is a facility for the temporary location of small businesses so that entrepreneurs have at their disposal a set of services at an affordable price that facilitate the operation of their company during the first years of its start-up.
How to get there