This is a place located in the middle of the forest, in the heart of the Gavarres with a very special charm and personality.
With lush forests of cork oaks and pine groves and some clearings, it is a welcoming environment for walkers, cyclists, hikers and for everyone else passing by. It is a quiet place that is full of history and conveys a special magic. The beautiful landscapes, thanks to the views that can be seen on the plain and thanks to its personality, can only be perceived by someone who sees it in person. 
The origin of the name of Fitor, which means landmark or term, in both its figured and real sense, is uncertain. Joan Botey, one of the largest owners of the area and a researcher of this place, maintains that it could come from the moment of maximum territorial splendour of the county of Empúries (9th century), in which the boundaries went from Corberes in Roselló, up to this mountain range. The name appears written for the first time in the year 948 at the time of the consecration of its parish, but it already appears as one of the founding towns integrating the present village. The settlement of the Fitor mountains is immemorial. In this area, there are a large number of megalithic monuments, close to each other, some of which are large, and evoke the presence of a culture that was very prevalent in our era.
In Fitor we can find the densest dolmen village in the Gavarres area, and one of the main ones in Catalonia.
A significant number of these funerary constructions are still in a good state of preservation, made with large stone slabs, which show a good part of their original structure. In the area of Fitor there are fifteen dolmens, a menhir and several sacrifice stones. The best known are in the Serra de Cals, where the dolmen of Tres Peus, Tres Caires and the Serra de Calçó, are very well preserved, from which there are spectacular views of the Gavarres massif. Click here to see the routes of the dolmens in Fitor.
The most symbolic element of Fitor, apart from its forests, paths and streams, is without a doubt the church of Santa Coloma.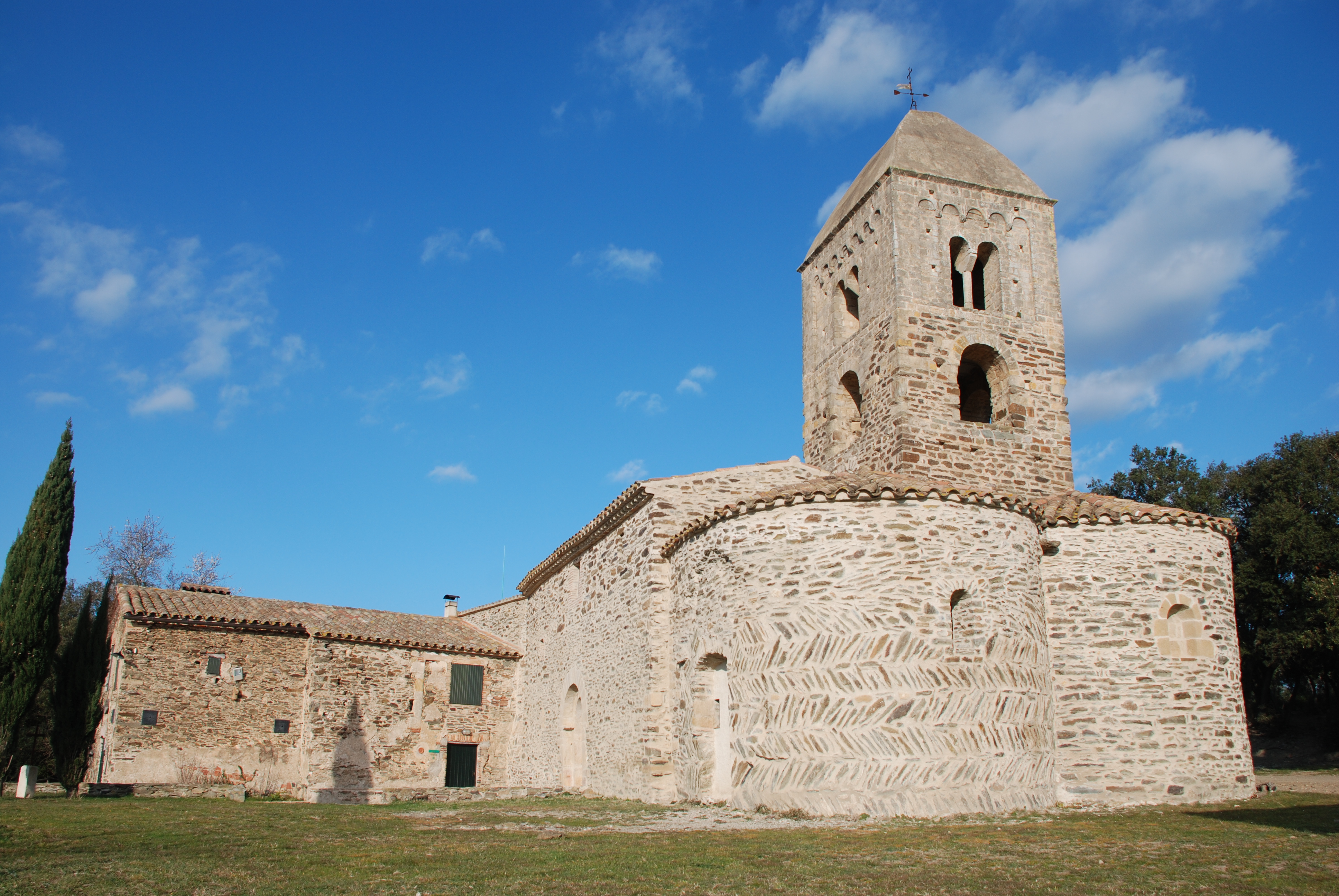 This is one of the jewels of the Gavarres massif, it is a Romanesque church that stands majestically on a small plain. The most singular and characteristic element of the building is its great bell tower, visible from most of the massif. The Lombard influence of Catalan Romanesque is presented in the decoration of the windows on the upper floor of the bell tower, with an arcade frieze. Together with the rectory and the cemetery, it forms a small group. The most milled roads are those that take you from Fonteta, Sant Climent de Peralta -where it connects with the Girona-Palamós motorway-, Mont-ras and Coll de la Ganga. 
In addition to the historical and heritage value of the megalithic tombs and the church of Santa Coloma, Fitor, offers an unbeatable setting for practising activities related to active tourism: cycling, mountain biking or hiking. Fitor is a special place, especially for those seeking tranquillity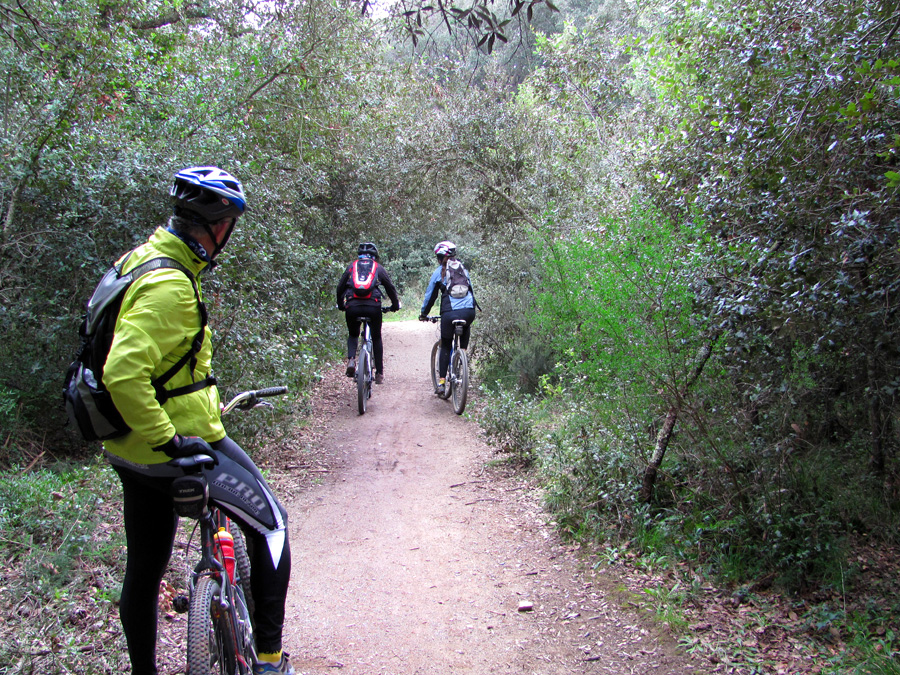 How to get there