Tourist Office of Peratallada
Plaça del Castell, nº3                              17113, Peratallada
Phone: 872 987 030 
E-Mail: turisme@forallac.cat
Can we help you?
The Town Hall of Forallac promotes the quality of the Tourist Office through the Integrated Quality System for Tourist Destinations (SICTED).
The purpose of this distinction is to offer the best service with the best guarantees. This system pursues the continuous improvement and promotes a basic level of quality for all the services and resources linked to tourism in Peratallada. For more information you can also check www.calidadendestino.es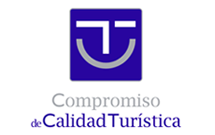 For any comment or suggestion, please fill out the form and we will get in touch with you as soon as possible, thank you.