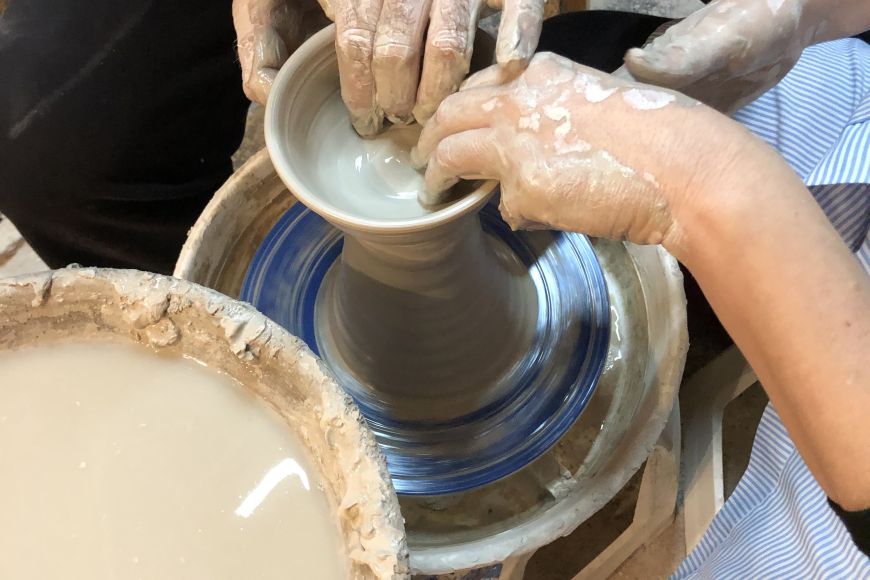 The four-hand lathe workshop is a creative experience with clay in which Martin Ley works with the visitor on the same piece. A transmission of knowledge that will make the piece that is made come to a good end and is made from the synergy of the craftsman and the visitor. If the weather is good it is done in a courtyard under a mulberry tree if not in the workshop itself.
That is? By spending a good time carrying out a creative experience and making pieces such as bowls, glasses or etc., with a lathe.
What does 4 hands mean? It consists of creating the various pieces that you will make with the support of the ceramist's hands.
How many people can participate? The activity is designed for a maximum of three people per session.
Can I keep the pieces? Yes, during the workshop we will explain how you can keep what you have done. If you wanted it to be supplied to Ceràmica Ley it would cost € 2 per piece.